Welcome
Western Wyoming Community College Bookstore lets you buy, reserve or sell used and new textbooks - all online. Learn more about our store and our promise of high quality and excellent service
here
.
The WWCC Bookstore is located next to the pendulum on the main floor of the Rock Springs Campus.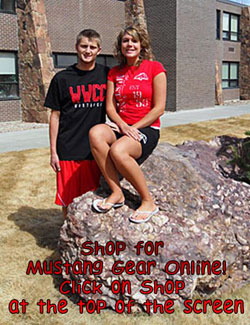 Spring Buyback Dates & Hours:
Friday, May 10 (8-5pm)
Monday, May 13 (8-7pm)
Tuesday, May 14 (8-5pm)
REGULAR HOURS
Monday:
7:50-7:30pm (when classes are in session)
Tuesday thru Friday:
7:50-5pm
HOLIDAY CLOSURES
Monday, May 27th - Memorial Day
Thursday, July 4th - Independence Day
Monday, September 2nd - Labor Day
Friday, October 18th - Fall Break
Thursday & Friday, November 28th & 29th - Thanksgiving Break
Monday thru Wednesday, December 23rd thru January 1st - Christmas Break
Contact Info
WWCC Bookstore
2500 College Dr. E-452
Rock Springs, WY 82901
Phone: 307-382-1673
Fax: 307-382-1868
Get the most cash right now at Western Wyoming Community College Bookstore and help make more used books available to WWCC students!
Check our buyback prices online! »
Popular Items